Introduction
Chanel has relaunched its CC Cream Super Active Full Fix this month with Broad Spectrum Chanel CC Cream SPF 50 ($55 for 30ml/1fl oz, made in France). There have been several launches of this product in the past, and they have released more shades each time. This round has five color options, from 10 Beige to 50 Beige. In addition, they've revamped the formula. Although I don't have the original ingredient list or bottle to compare, this round has a similar natural semi-moist-looking finish but a slightly less thick feel. It also seems to have a smoother finish on the skin this round.
Chanel CC Cream SPF 50 Benefits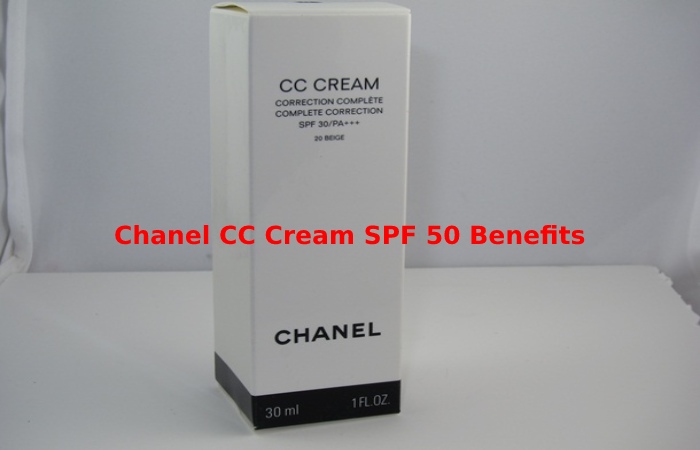 Chanel CC Cream SPF 50 offers skincare and tint in one for those unfamiliar with this product. It has SPF 50, which is what I am most excited about. There is no flashback in flash photography. It has a natural-looking finish with a bit of hydration without being greasy. I can blend it easily with my fingers or a sponge, and the coverage is smooth and very easy to move on the face. I haven't had time to realize the skincare benefit. But Chanel says it should help reduce the appearance of fine lines and wrinkles after 1 month of use.
I have been testing for about a week. It held up pretty well to the humid Florida September air, though it has a glossy quality and some notable humidity characteristics. Drove through lunch outside (in the shade, of course) without melting. Andrew even commented that it looks natural, like skin. In the Florida heat. I was more interested in seeing how my makeup held up to heat, sweat, and sunlight. so I have my beauty reviewer on my makeup whenever we're outside for long periods.
Chanel CC Cream SPF 50 Formula
Compared to the Chanel Les Beiges Tint formula launched at the beginning of summer, CC Cream provides more coverage and a thicker feel. Chanel CC Cream is very similar to traditional Chanel CC Cream SPF 50. You can feel it on your face. It has a scent and a dewy finish but does not look greasy. I need to set it with powder. Here are my favorite setting powders in this post. I tried CC Cream with Hourglass Loose Powder and Chanel Les Beiges Pressed Powder. Which seemed to work with various formulas.
My match is in CC Cream 40 Beige, bare skin against a layer of CC Cream below. It soothes the skin, covers most of my freckles, and even does an excellent job covering the healing acne on my forehead. She also wears Brow Powder Duo at 119 and some Rouge Coco Gloss with CC Cream on the right (no powder added in the photo. But I highly recommend adding it).
Even though it falls under the skincare category, I still consider it a makeup base that I can use instead of foundation. It's not like a tinted moisturizer because I feel like it's more corrective to smooth and even out skin tone. It works very well in general. While I can feel it on my skin (as with almost every Chanel CC Cream SPF 50 I've tried), it's not heavy. As a result, I can build coverage without feeling cakey or thick. If you can find a shade match, I think it's worth a try.
Conclusion
Have you tried previous versions of Chanel CC Cream SPF 50? What do you think? More Chanel news is coming to the blog. I currently have some Rouge Allure Velvet Extremes that I am trying and reviewing. In addition, they have launched a new Texture Riche Hand Cream that I am dying to try. But I am waiting for the new Le Volume Mascara to be found on the 15th so I can order both simultaneously.
Also Read: Skin Dew Coconut Water Cream – Definition, Benefits and More